CHICAGO:Jerry Springer, the TV presenter best known for his raucous talk shows, has died aged 79.
The Jerry Springer Show, which ran for nearly three decades from 1991, brought fights, flying chairs, and the fringes of US society to a global audience.His family confirmed that he died peacefully on Thursday at his home in the Chicago, following a brief illness.
Jene Galvin, a lifelong friend and spokesman for the family, said in a statement: "Jerry's ability to connect with people was at the heart of his success in everything he tried whether that was politics, broadcasting or just joking with people on the street who wanted a photo or a word.
"He's irreplaceable and his loss hurts immensely, but memories of his intellect, heart and humour will live on."
Springer's chat show became a symbol of low-brow television over the course of almost 5,000 episodes with its chaotic confrontation, swearing and infidelity revelations.
Springer was born in the London Underground station of Highgate in 1944 in World War Two.
His parents, who were Jewish refugees from a region of Germany which is now part of Poland, were in the station sheltering from a German bombing raid at the time.
Springer moved to Queens, New York, aged four, along with his parents and older sister.
He started his professional life working in politics, having studied both political science and law at university.
He was an advisor to Robert F Kennedy, and served as mayor of Cincinnati from 1977-78, but after a failed bid to become governor of Ohio he switched to a career in TV journalism.
He became a reporter at a local TV station and worked his way up to being an anchor.
Launched in 1991, The Jerry Springer Show began life as an ordinary talk show focusing on social issues and US politics, led by the-then mild mannered Springer.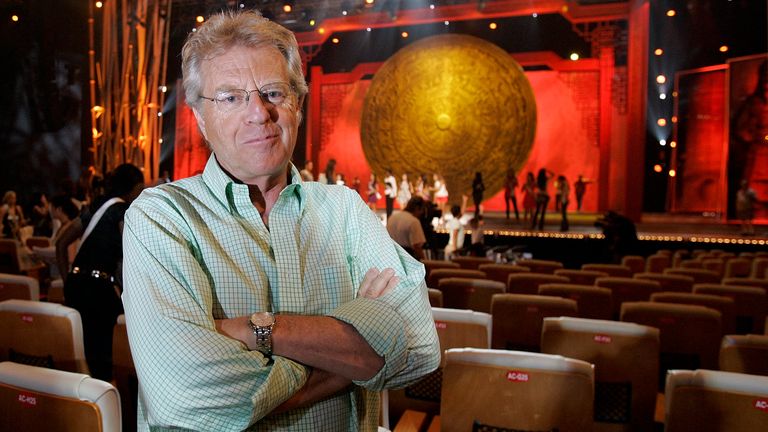 But in an effort to boost ratings, Springer switched things up dramatically after a few years, focusing on salacious and outrageous content.
Springer repeatedly defended his show against accusations it was too low-brow.
He told the BBC in 2014: "You could decide only to put well-scrubbed, wealthy people who speak the Queen's English on television and just do that but that wouldn't reflect the whole society."
"If all shows were like mine, that would be wrong. But you can't just have television that is like Friends, Seinfeld, all these wealthy people, good looking people and you love it," he added.
"If some wealthy, famous person goes on television and talks about who he or she has been sleeping with, we can't get enough of it. We cheer them. But if it's some person of low income, all of a sudden we say trash."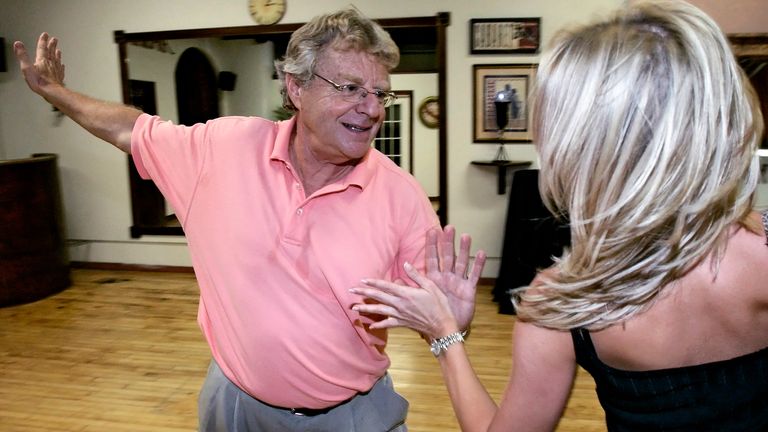 Away from The Jerry Springer Show, he was a popular contestant on Dancing With The Stars (the US version of Strictly Come Dancing) in 2006 and hosted America's Got Talent from 2007 to 2008.